Stage
Working Internship – Sharepoint Hyperlink Redirection
A challenging working and learning environment where the atmosphere at the department is collegial and accessible. You have the chance to gain working experience in a multinational company, where it is important to be able to work independently and to create your own ideas. During your internship you will receive a good internship allowance and professional mentoring.
Internship type
Working Internship
Internship length
5 months, 6 months
Are you a student in ICT, software engineering or a related study and looking for a challenging internship in an international environment? Then this internship might be what you are looking for!
This is what you'll do
To enable the automated mass change of hyperlinks, requirements/tasks will be:
To create a SharePoint solution where layout and user interface meets the requirement of the endusers (role based model);
Each role should have its own permissions & views on the SharePoint database.
The layout determines the user friendliness and effectiveness of the system.
Provide a working solution, with user documentation and training sessions.
This is you
You are a student eligible for an internship in the Netherlands, starting in the spring of 2020. Furthermore, you recognize yourself in the following characteristics:
You are studying ICT, software engineering or equivalent;
You speak and write English fluently;
You have experience with/knowledge of SharePoint and Hyperlinks;
Knowledge of C# and Microsoft is a plus;
You have a solution based mindset being able to transfer requirements in working solutions;
You have a proactive attitude to come up with ideas and communicative skills to present those to the end customers.
This is Bosch Transmission Technology
Bosch Transmission Technology is market leader in the development and mass production of push belts for the continuously variable transmission (CVT). The innovative automatic transmission is invented in the Netherlands and has become an international success. In continuously improving our products Research and Development in manufacturing is core business. All related departments support production and sales processes to ensure good quality and value for our CVT pushbelt transmission, which is mainly used in the automotive sector. The current Document Management System (DMS) of the Research & Development department was phased out by the June 2019. Previous students helped us to generate a hyperlink overview of our internal wikipedia pages, so called Docupedia application. The hyperlinks connect the docupedia platform to our DMS (Document Management System). The tool doesn't allow automated mass change of hyperlinks yet. Your task is to enable this automated mass change of hyperlinks. Are you up for the challenge?

Apply now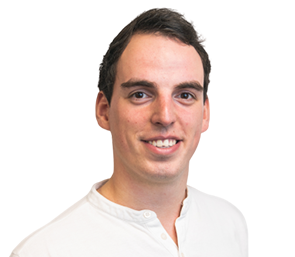 Wouter van Zwol
Acquisition regarding this vacancy is something we don't appreciate.