Stage
Working internship Controlling – P&L of entire plant (1.300 employees)
Bosch Transmission Technology in Tilburg is looking for an business economics intern with Excel knowledge for their controlling department, starting September 2020.
Internship type
Working internship
Internship length
5 maanden
Bosch Transmission Technology is market leader in the development and mass production of push belts for the continuously variable transmission (CVT). The innovative automatic transmission is invented in the Netherlands and has become an international success. Our plant in Tilburg has a broad number of 1.300 internship and workplaces. The controlling department is responsible for the entire P&L of our plant in Tilburg. This means doing controlling on budgets, sales planning, costs, staff, production, R&D, the plant and staff. With our work we make sure that we realize our financial goals. Our department consists of 10 young, enthusiastic employees with different nationalities. We are looking for an intern who can help us with our daily tasks and several bigger or smaller projects, depending on your interests. Do you want beneficial technologies being shaped by your ideas? Whether in the areas of mobility solutions, consumer goods, industrial technology or energy and building technology – with us, you will have the chance to improve quality of life all across the globe. Welcome to Bosch.
Your contribution to something big
You help our department with daily tasks such as:
Assisting in making analysis of incurred expenses (Excel);
Making graphs for our management;
Checking purchase orders in SAP;
Reporting and forecasting liquidity.
Besides this we want you to work on assignments that match your interest, development points and the demands from your educational institution, so that you can develop yourself in the best possible way!
What distinguishes you
You are a student at a Dutch university of applied sciences (hbo) eligible for an internship in the Netherlands, starting September 2020. Furthermore, you recognize yourself in the following characteristics:
You are studying business economics, business administration or equivalent.
You speak and write English fluently;
You have knowledge of Excel (formulas, graphs, pivot tables);
You are proactive and can work independently;
You are available for five months, 40 hours a week.
Your future internship location offers you
A challenging working and learning environment where the atmosphere at the department is collegial and accessible. You have the chance to gain working experience in a multinational company, where it is important to be able to work independently and to create your own ideas. During your internship you will receive a good internship allowance and professional mentoring.

Apply now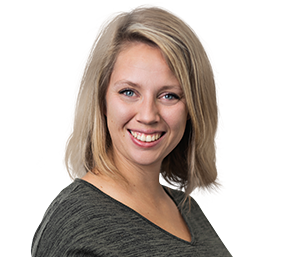 Roxane Mikx – Eikelenboom
Acquisition regarding this vacancy is something we don't appreciate.