Stage
Graduation Internship – Optimizing SharePoint environment
Do you want beneficial technologies being shaped by your ideas?
Internship type
Graduation Internship
Internship length
5 months, 6 months
Do you want beneficial technologies being shaped by your ideas? Whether in the areas of mobility solutions, consumer goods, industrial technology or energy and building technology – with us, you will have the chance to improve quality of life all across the globe. Welcome to Bosch.
This is what you'll do
In creating the new SharePoint environment for our internal and external projects, your steps will be:
Investigating the possibilities of SharePoint;
Creating an overview of the Bosch regulations;
Doing an investigation of what the stakeholders in our plant want and need;
Giving an advise of the steps we need to take to make the transition to the new system, this will also include presenting your ideas to the management team;
If there is still time left, you will also create and start to implement the new Site-template.
This is you
You are a student eligible for an internship in the Netherlands, starting in the beginning of 2020. Furthermore, you recognize yourself in the following characteristics:
You are studying Industrial Engineering or equivalent;
You speak and write English fluently;
You are enthusiastic, hands-on and pragmatic;
You take initiative and can work independently;
You are not afraid to ask questions and interview people;
You have experience with SharePoint;
This is Bosch Transmission Technology
A challenging working and learning environment where the atmosphere at the department is collegial and accessible. You have the chance to gain working experience in a multinational company, where it is important to be able to work independently and to create your own ideas. During your internship you will receive a good internship allowance and professional mentoring.

Apply now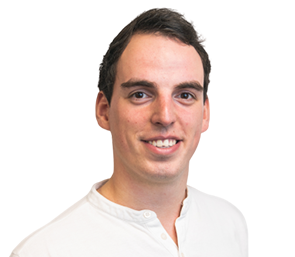 Wouter van Zwol
Acquisition regarding this vacancy is something we don't appreciate.